News
October/November Tour
It was very strange to be performing the latest tour as a trio in Chris' absence, in fact we can recall only two previous trio gigs since the original three Musketteers became four.  Happily Chris is now well again, back in the workshop and heading towards a full recovery.
We rearranged a few things and rejigged the set a little and, with the help of some great audiences had a different, but hugely enjoyable, time. We covered a few miles and, as always had the pleasure of meeting old friends as well as making a few new ones.  Big thanks to all who came along, to all who set up the gigs, and those put us up for a night (or several). Particular mention goes to:
Stan at Zeffirellis, John & Christine at Water Yeat, Mick & Kate at Brigsteer, Alan at Faldingworth, Col & Rosie at Arts Coritani, Chris and Tom at Radio Lincs, Mu in Stragglethorpe, Immy at Green Note, Barry and Nicki at Maldon and Bob Turnpenny at Fairbourne.
Lovely also to see Di & Stricky and Tony & Anne at Zeff's once again, and a great surprise that Paul Burgess came along – what a shame he didn't have his box of tricks handy.
It always amazes us just what scraps of Muskett memorabilia continue to appear. Thanks to Ron Strickland and John Rudd respectively for digging up programmes for:
the 1972 Preston Guildhall concert with Muskett playing alongside Oldham Tinkers and Horden Raikes.
the.1973 Hull University Folk Festival (in which Muskett apparently deputised for Richard & Linda Thompson).
The New CD - Unafraid and Sober
It is gratifying that the new Muskett CD 'Unafraid and Sober' has been so well received. Full details of can be found on the 'Our Story' page, together with some of the reviews to date.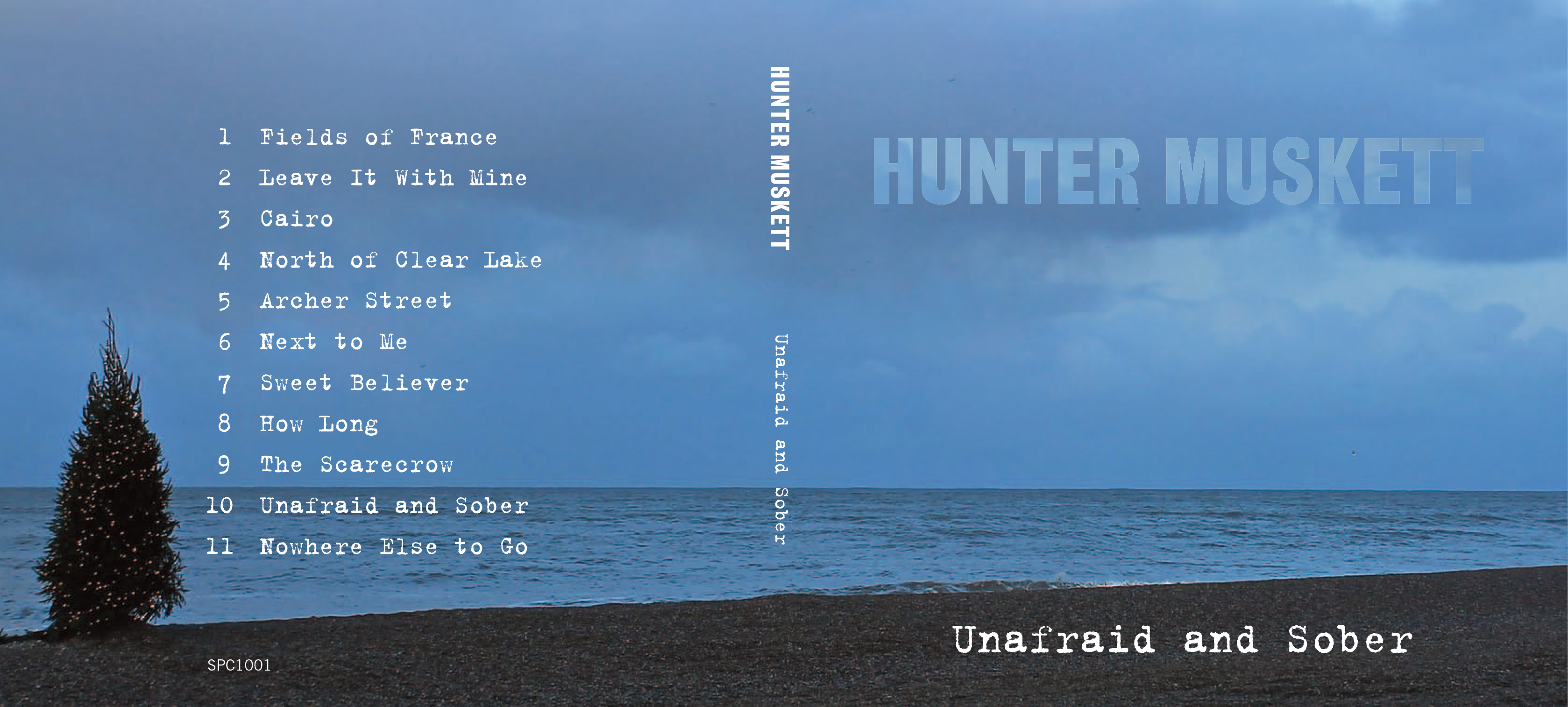 Copies of both our comeback CDs - 'Unafraid and Sober' and 'That Was Then This Is Now' - are available from this site and at our gigs.
Unfortunately neither of the 70s albums is officially available at the moment
Brian Dewhurst
We are very sad to learn of the death of Brian Dewhurst, such a wonderful friend to Muskett in the early years. It was Brian's support that was crucial in helping us establish a foothold in the clubs around Lancashire and the NW.
Whether performing with Ron Flanagan as 'Horden Raikes' or later, on his own as Brian Preston, he was a powerful performer with a deep knowledge of the local tradition. Indeed much of Brian's early material was drawn from his researches in the Harkness Collection of Broadsides in Preston Library. Odd then that on seeing Muskett play three self-written songs at 'Folk Afloat' on Lake Windermere he should decide to champion our cause. He gave us a floor and got us gigs, indeed it was Brian who arranged the Preston Guildhall concert.
When Muskett folded in 1974 it was fitting that the final gig should be at The Brunswick in Preston, Brian's club. (A fading tape survives from that evening with Muskett in electric flow and Brian in fine voice as MC).
It is a long time ago now and with the passing of years and the miles in between we lost touch, but we will never forget Brian's generosity. We send our deepest sympathy to his family and those close to him.
Post-script: in a very sad addendum to this we have just learned that Ron Flanagan, the other Horden Raike, has also passed away, just six days after Brian.
Jerry Donahue UK Benefit Concert
Doug joined Ray Jackson, members of 'Fotheringay' and 'The Dylan Project' in a concert to raise funds for Jerry's on-going care and rehabilitation. Doug also appeared at the Los Angeles benefit concert in April.
Forthcoming dates
The next full-band tour will be in the spring. Meanwhile the show goes on in various forms and some Musketeer-related dates appear opposite
As always, if you would like to get in touch do feel free to use our e-mail link on the 'Contact Us' page. 
Best Wishes
Hunter Muskett