News
Spring/Summer tours
Well done, Doug for setting up the Denmark tour, and for running the show.
Muskett played four excellent gigs for which many thanks go to: Jens and Ida Falck who looked after us so royally at Musikcafe Trekron ( lovely place, nice Mini), Jens Jorgensen for welcoming us to his Loppestuen (can that really mean 'flea living room'?) with its endless supply of cans, and Grethe & Claus at Arne B, Svendborg - the best music venue on the island of Funen, and that's official. Thanks also to Leif & Mette and Jan & Doug for excellent hospitality throughout, and finally, of course, to Big Keith for getting us there and back.
Seeing Doug fronting 'Then Came the Wheel' was a much anticipated treat, wonderful players all and extremely nice guys to boot. Special thanks to Alan Thompson for the loan of his bass guitar and amp.
We always look forward to playing along with other musicians and 'Fields of France' certainly got the treatment with Jens Falck's wonderful fiddle at Musikcafe to be followed by the all-dancing, all-kilted massed bodhrans of Stenstrup, courtesy of Jens Jorgensen & John Tordenro. Finally thumbs up to Kurt and Henrik for adding mandolin and mouth harp to 'Once Bitten' at Arne B.
All in all things went very well in the state of Denmark - smashing people, great gigs and perfect weather: Terry got so excited he broke a string.
Happily Doug is now fully recovered from his successful 'rebore' at University Hospital, Odense and was back in Blighty for our return to Orpington Folk Club - after a gap of 46 years. It was an excellent (and very hot) evening, with the bonus of a number of the Avery Hill crowd in attendance.
The New Forest Folk Festival is always a treat: lovely setting, nice people, great line-up, fantastic sound. This year we were twice-lucky being joined on stage by Paul Burgess (fresh from drumming with Ringo) and Tom Leary with his magic fiddle. All great fun and, just as we finished, England scored.
Once again so good to speak to friends both old and new, musos and punters alike. Talking of gaps of 46 years – how nice to meet Brian who booked us at The Star, Portsmouth in 1972.
Huge thanks to Nick and Keith Curtiss for having us back at New Forest again for our third visit. Advance notice – Doug will be gracing the 2019 festival with 'Then Came The Wheel'.
Final thanks to Tom Lane for inviting us back to the Day of Lincolnshire Folk Music, and for setting up the gig at The George the night before. Maybe see you there.
November tour
Looking further ahead the never-ending Tourette resumes in November.
As always, dates are posted opposite. Information about venues can be found by clicking the links.
On November 16th we make our first visit to St Edith Folk. Tickets for our evening there are available from www.wegottickets.com
Half Muskett (or less)
Given that Terry and Doug perform Muskett material in various solo/duo settings for much of the year we have decided to include these outings in a separate section of the 'Live Dates' list for those interested.
The New CD - Unafraid and Sober
It is gratifying that the new Muskett CD 'Unafraid and Sober' continues to receive excellent reviews. Extracts and links can be found on the 'Our Story' page, together with full CD details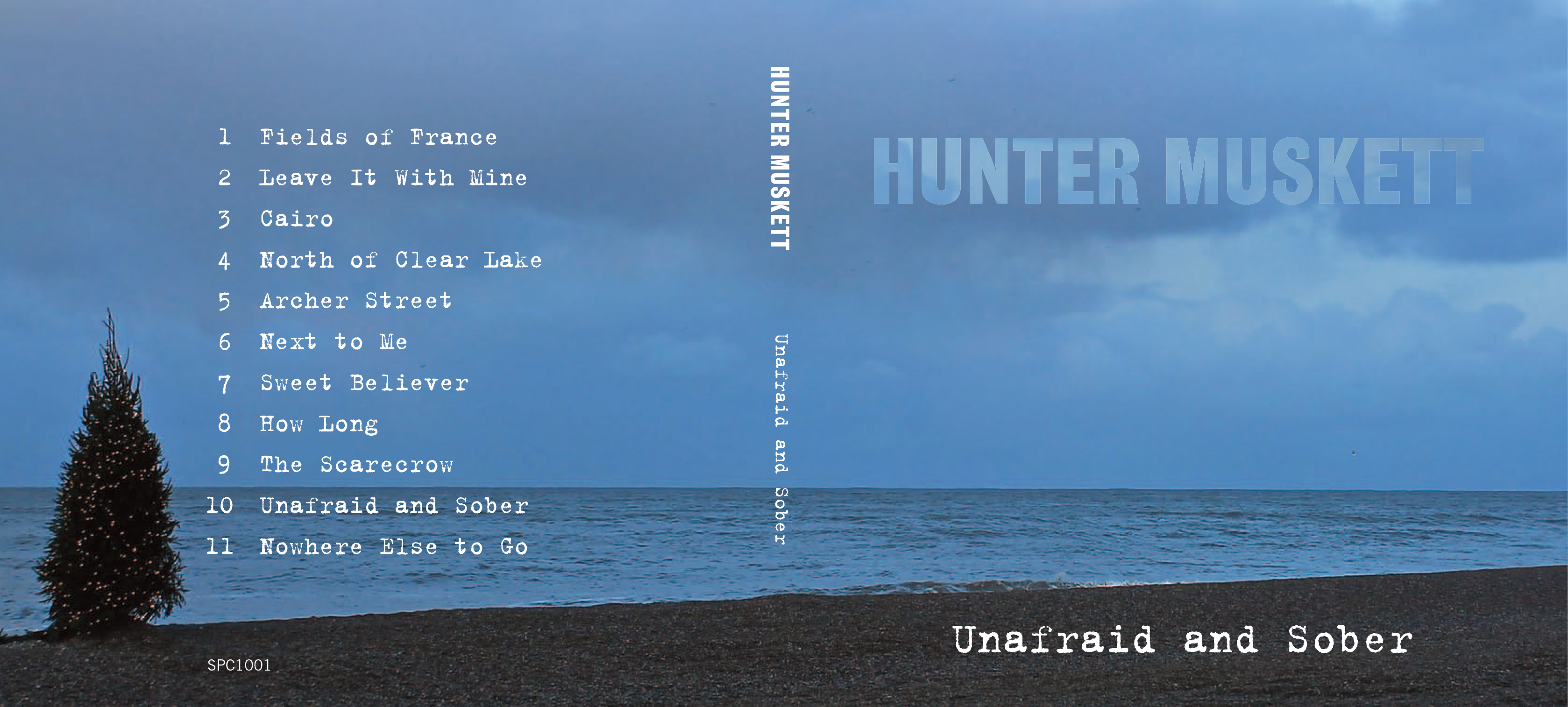 Copies of both our comeback CDs - 'Unafraid and Sober' and 'That Was Then This Is Now' - are available from this site and at our gigs.
Unfortunately neither of the 70s albums is officially available at the moment
As always, if you would like to get in touch do feel free to use our e-mail link on the 'Contact Us' page. 
Best Wishes
Hunter Muskett