News
April/May Tour
What a splendid tour!  Excellent gigs, much fun and, once again, a chance to meet friends old and new. 
Many thanks to all who came to see us and a special mention to those who made it all happen:
Bev Harris at Brooklands Radio, Jono Brine and Tom Lane at Radio Lincs, Kelvin Ward and 'Wheres Spot' for Wickford, Dave, Andy and the crew at Folkmob. Thanks to Paul for setting up Stubton - and to Chris and Mu for hospitality above and beyond at 'Hotel Stragglethorpe'.  Wonderful to get back to Cornwall again after all this time for which many thanks go to Dougal Jeffries at Tolmen Centre and Tom Bray at Haywoods Farm Cider for taking a chance on us.  Finally much appreciation to Chris and Pam Lewis for setting up 'The Elephant & Castle' in Lewes and getting the word around to all the Avery Hillers who came along.  None of this is easy and it is hugely appreciated.
As well as the usual Muskett arrangements and a chance to play the new CD there was more than a little jamming along the way: 'Meet Me On The Corner' with Wheres Spot, 'Wagon Wheel' with the Folkmob and any 12-bar you can name with Bradders & Taylor at the Cider Farm, and after months in the studio with Spencer it was a treat to have him finally sit in with us at Fulbeck.  All good stuff, bring on the next one.
Jerry Donahue Benefit Concert
Strange for Doug to be playing with Muskett just days after sharing the stage with the likes of Albert Lee, Peter Asher and Freebo in North LA.  Hopefully the money raised by the concert will be of real benefit to JD as he continues to work on his recovery – we all wish him well.
The New CD - Unafraid and Sober
It is gratifying that the new Muskett CD 'Unafraid and Sober' has been so well received. Full details of can be found on the 'Our Story' page, together with some of the reviews to date.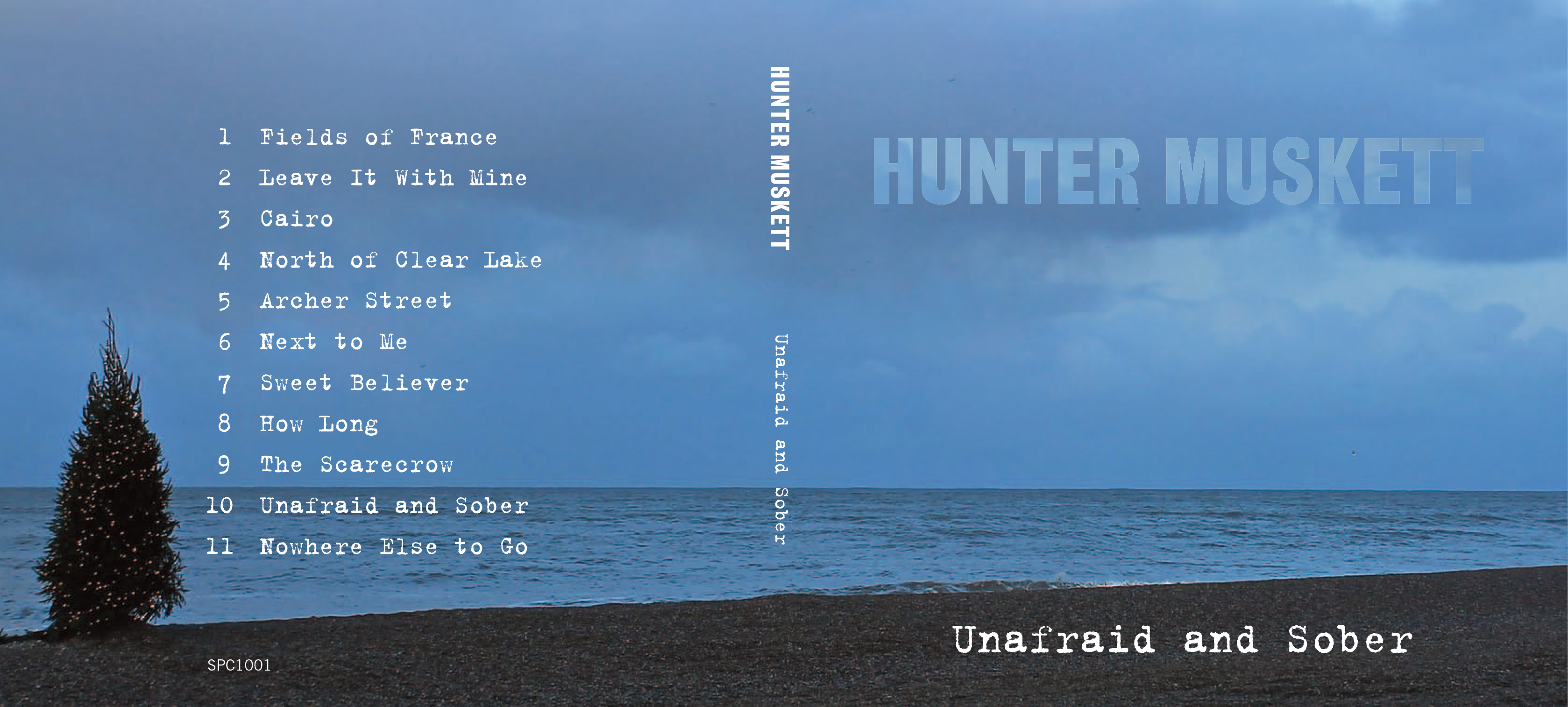 Copies of both our comeback CDs - 'Unafraid and Sober' and 'That Was Then This Is Now' - are available from this site and at our gigs.
Unfortunately neither of the 70s albums is officially available at the moment
Next To Me
This year Terry's song 'Next To Me' will be played during the remembrance ceremony marking the anniversary of the London bombings. The service will be held on 7th July by the 7/7 memorial in Hyde Park, London.
Where now? - Autumn Tour
Details of our autumn tour together with any updates and additions will appear opposite as and when.
If you would like to get in touch with us please do feel free.  Our e-mail link is on the 'Contact Us' page.
Best Wishes
Hunter Muskett